It's Saturday and the only plans I have are to hang out with my cat and clean. I started a new job on Monday so I've been exceptionally busy through the week (but I wouldn't have it any other way). On Friday, I finally had a chance to snap a few shots of my outfit.
I went a little snap-happy but I had been meaning to get out my red trench for a set since I started putting my outfits online. I found this gem about 2 years ago at Wal-mart for $14 and it's been true love ever since. Even though the colour is a bit faded now, I gave it a really thorough wash and it looks brand new all over again.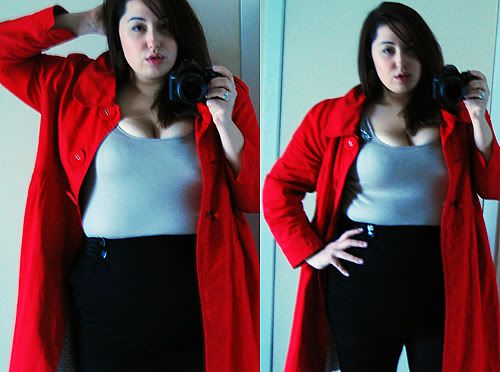 One thing I try to pull off with each outfit is to include a statement piece. I kept my entire outfit very neutral and simple. Alone, it would look rather plain but adding the red trench created that pop of colour and unique feel I was looking for. Another fun way of creating the same statement is a coloured lip. I'm looking forward to doing that a lot this season. Coloured blazers, lipstick and shirts are a great addition to an otherwise boring wardrobe.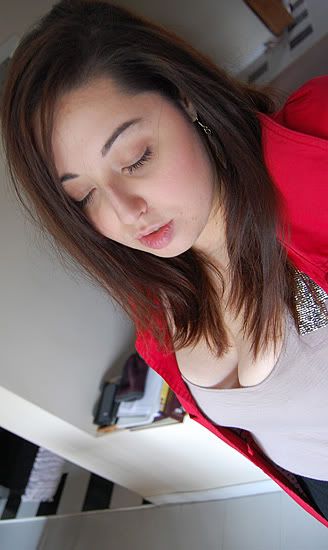 Shirt – Forever21
Trench – Walmart
Skirt – Urban Behaviour
Leggings – Fashion Max
Boots – Walmart